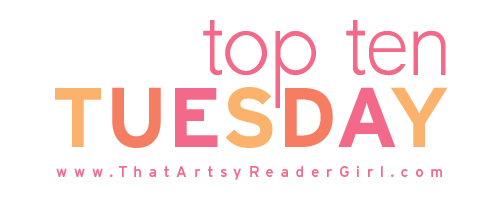 Jana at That Artsy Reader Girl invited us to share our ten most anticipated books releasing in late 2022. All of these are authors I've read before. There are so many good books coming out in the second half of the year and it was very hard to only pick ten!🤦‍♀️🤷🤦‍♀️
From the dark days of WWII to present-day North Carolina, this New York Times bestseller shares the lives of two couples overcoming destructive secrets—​and finding joy together.
Ira Levinson is in trouble. Ninety-one years old, stranded, and injured after a car crash, he struggles to maintain consciousness—until a blurry image materializes beside him: his beloved wife, Ruth, who passed away nine years ago. Urging him to hang on, she forces him to remain alert by recounting the stories of their lifetime together—how they met, the precious paintings they collected together, the dark days of WWII, and the war's effect on their families. Ira knows Ruth can't possibly be in the car with him, but he clings to her words and his memories, reliving the sorrows and joys that defined their marriage.
A few miles away, at a local bull-riding event, a Wake Forest College senior's life is about to change. Recovering from a recent break-up, Sophia Danko meets a young cowboy named Luke, who bears little resemblance to the privileged frat boys she's used to encountering at school. Through Luke, Sophia is introduced to a world in which the stakes of survival and success, ruin and reward—even life and death—loom large in everyday life. As she and Luke fall in love, Sophia finds herself imagining a future far removed from her plans—a future that Luke has the power to rewrite . . . if the secret he's keeping doesn't destroy it first.
Ira and Ruth. Sophia and Luke. Two couples who have little in common, and who are separated by years and experience. Yet their lives will converge with unexpected poignancy, reminding us all that even the most difficult decisions can yield extraordinary journeys beyond despair and beyond death, to the farthest reaches of the human heart. The Longest Ride is a tale of timeless love, filled with unforgettable characters and unforeseen twists. It's a story about the choices we make, and how the most difficult decisions can lead us to where we were meant to be.
In SUMMER DAYS AGAIN, Elin Hilderbrand offers nine delectable stories—prequels, sequels, and "missing chapters" from her cherished books—some of which have never been published, until now.
Inside the collection, you'll find:
• Three years after Mallory Blessing's death (in 28 SUMMERS), her friends gather for another eventful Labor Day celebration on Nantucket in "The Sixth Wedding."
• The marriage at the heart of BEAUTIFUL DAY enters uncertain territory when Margot Carmichael encourages her husband to reunite with his ex-girlfriend in "The Surfing Lesson."
• In "The Tailgate" the weekend of a Harvard/Yale football game recharts the course of "MATCHMAKER" Dabney Kimball's first—and abiding—true love.
• In "Summer of '79," the three Levin sisters reunite after a decade after the summer that changed everything.
• And more…
With a foreword by Elin Hilderbrand about the writer's reluctance to leave treasured characters behind and a prefatory, "behind-the-scenes" note included with each story, this book answers the prayers of both new and seasoned readers everywhere who, like the Kirkus reviewer, "would rather be living in an Elin Hilderbrand novel.
When an army vet becomes a firefighter in small-town Colorado, the flames of an old love reignite in this sweet romance by bestselling author Shelley Shepard Gray

In Woodland Park, a small town nestled in the foothills of Pikes Peak, Anderson Kelly and Chelsea Davis were once the high school "it" couple—the star quarterback and the valedictorian. They broke up when Anderson joined the army and one poor decision at a fraternity party changed Chelsea's life. Now, she works long shifts in a senior center to support her nine-year-old son, Jack.
After multiple tours in Afghanistan, Anderson has changed, too—physically scarred but mentally strong—and he decides to move back to Woodland Park. Anderson and Chelsea steer clear of each other to avoid reopening old wounds, until they are forced to reconnect through the senior center. They soon discover that the love they once shared never completely vanished. But it will take a fire, a dangerous collision, and the love of one little boy to help Anderson and Chelsea see that the future they've always yearned for is in sight…
What happens if the only Christmas celebration you want to attend is one you haven't been invited to? USA Today bestselling author Sarah Morgan delights with this hilarious and heartwarming Christmas cracker of a novel!
A family gathering
This Christmas the Miller siblings have one goal—to avoid their well-meaning family's endless stream of prying questions. Ross, Alice and Clemmie have secrets that they don't intend to share, and they are relying on each other to deflect attention.
An uninvited guest
Lucy Clarke is facing a Christmas alone and the prospect of losing her job. Unless she can win a major piece of business from Ross Miller, the season promises to be anything but festive. She'll just deliver her proposal to his family home and then leave. After all, she wouldn't want to intrude on the Miller family's perfect Christmas.
A Christmas to remember
When Lucy appears on the Miller family's snow-covered Highland doorstep, she's mistaken for Ross's girlfriend. By the time the confusion is cleared up, they're snowed in—she can't leave, even if she wants to! But does she want to? As secrets spill out like presents from an overstuffed stocking and the chemistry between her and Ross ignites, this is going to be either Lucy's worst Christmas ever or the best mistake of her life.
From the #1 New York Times bestselling author of The Wish comes a poignant love story about risking everything for a dream—and whether it's possible to leave the past behind.
Colby Mills once felt destined for a musical career, until tragedy grounded his aspirations. Now the head of a small family farm in North Carolina, he spontaneously takes a gig playing at a bar in St. Pete's Beach, Florida, seeking a rare break from his duties at home.
But when he meets Morgan Lee, his world is turned upside-down, making him wonder if the responsibilities he has shouldered need dictate his life forever. The daughter of affluent Chicago doctors, Morgan has graduated from a prestigious college music program with the ambition to move to Nashville and become a star. Romantically and musically, she and Colby complete each other in a way that neither has ever known.
While they are falling headlong in love, Beverly is on a heart-pounding journey of another kind. Fleeing an abusive husband with her six-year-old son, she is trying to piece together a life for them in a small town far off the beaten track. With money running out and danger seemingly around every corner, she makes a desperate decision that will rewrite everything she knows to be true.
In the course of a single unforgettable week, two young people will navigate the exhilarating heights and heartbreak of first love. Hundreds of miles away, Beverly will put her love for her young son to the test. And fate will draw all three people together in a web of life-altering connections . . . forcing each to wonder whether the dream of a better life can ever survive the weight of the past.
New York Times bestselling author Carolyn Brown's Southern twang and inimitable sass shine through in this romantic second-chance story.
Footloose Liz Hanson has finally come home to Ringgold, Texas with a hankering to settle down. All she wants for Christmas is a house of her own-and the man of her dreams. The house was easy. Now she's got her sights set on her teen crush in the form of Raylen O'Donnell, who is now her extremely attractive next door neighbor, to make her Christmas dreams come true…
From the New York Times bestselling author of Sold On A Monday—over a million copies sold!—comes a sweeping World War II tale of an illusionist whose recruitment by British intelligence sets her on a perilous, heartrending path.
As a little girl raised amid the hardships of Michigan's Copper Country, Fenna Vos learned to focus on her own survival. That ability sustains her even now as the Second World War rages in faraway countries. Though she performs onstage as the assistant to an unruly escape artist, behind the curtain she's the mastermind of their act. Ultimately, controlling her surroundings and eluding traps of every kind helps her keep a lingering trauma at bay.
Yet for all her planning, Fenna doesn't foresee being called upon by British military intelligence. Tasked with designing escape aids to thwart the Germans, MI9 seeks those with specialized skills for a war nearing its breaking point. Fenna reluctantly joins the unconventional team as an inventor. But when a test of her loyalty draws her deep into the fray, she discovers no mission is more treacherous than escaping one's past.
Inspired by stunning true accounts, The Ways We Hide is a gripping story of love and loss, the wars we fight—on the battlefields and within ourselves—and the courage found in unexpected places.
Before It Ends with Us, it started with Atlas. Colleen Hoover tells fan favorite Atlas' side of the story and shares what comes next in this long-anticipated sequel to the "glorious and touching" (USA TODAY) #1 New York Times bestseller It Ends with Us.
A soul-stirring novel about what we choose to keep from our past, and what we choose to leave behind, from the New York Times bestselling author of Wish You Were Here and the bestselling author of She's Not There.
Olivia McAfee knows what it feels like to start over. Her picture-perfect life—living in Boston, married to a brilliant cardiothoracic surgeon, raising a beautiful son, Asher—was upended when her husband revealed a darker side. She never imagined she would end up back in her sleepy New Hampshire hometown, living in the house she grew up in, and taking over her father's beekeeping business.
Lily Campanello is familiar with do-overs, too. When she and her mom relocate to Adams, New Hampshire, for her final year of high school, they both hope it will be a fresh start.
And for just a short while, these new beginnings are exactly what Olivia and Lily need. Their paths cross when Asher falls for the new girl in school, and Lily can't help but fall for him, too. With Ash, she feels happy for the first time. Yet at times, she wonders if she can she trust him completely . . .
Then one day, Olivia receives a phone call: Lily is dead, and Asher is being questioned by the police. Olivia is adamant that her son is innocent. But she would be lying if she didn't acknowledge the flashes of his father's temper in him, and as the case against him unfolds, she realizes he's hidden more than he's shared with her.
Mad Honey is a riveting novel of suspense, an unforgettable love story, and a moving and powerful exploration of the secrets we keep and the risks we take in order to become ourselves.
In this heartfelt novel from #1 New York Times bestselling author Danielle Steel, a young woman with an unforgettable voice fights for the freedom to pursue her dreams.

Iris Cooper has been singing ever since she can remember, hitting the high notes like no one else. When she is twelve, her father convinces the owner of a bar in Lake City, Texas, to let her perform, and she stuns the audience. In the ensuing years, never staying anywhere for long, father and daughter move from one dusty town to the next, her passion for music growing every time she takes the mike in another roadhouse.

But it is not an easy life for Iris with her father in charge and using her income to pay for gambling, women, and booze. When she starts to tour at age eighteen, she takes on a real manager. Yet he exploits her too, and the singers and musicians she tours with are really the only family she has. It is they who give Iris the courage to finally fly free, leave the tour, and follow her dreams.

After years of enduring the hardships of the road, exploitation, and abuse, to do what she loves, her big chance comes as her talent soars. But at the top at last, Iris still has to fight every step of the way. In The High Notes, Danielle Steel delivers an inspiring story about finding the strength to stand up for yourself and your dreams, no matter what it takes.
Thanks for stopping by and have a terrific Tuesday!🌻📚🌻