MY REVIEW:
THE WIDOWS OF CHAMPAGNE is such an amazing historical fiction story that held my interest until the very last page. At times, I found myself holding my breath, afraid of what was around the corner for these strong and brave women! Three generations of widowed women taking care of the vineyards of Chateau Fouche-Leblanc which has been taken over by a German soldier and no one is safe. They have no privacy in their own home and family heirlooms begin to disappear. Not to mention, how much of their champagne stock the Nazis are depleting!
When I read the preview for THE WIDOWS OF CHAMPAGNE, I knew it was going to be an emotional story and I knew it was going to make me cry. I had no idea I would be sobbing and be an emotional wreck after finishing it. Renee Ryan's latest book, THE WIDOWS OF CHAMPAGNE is the story of three women and how each reacts to the challenges of living in France under Nazi occupation. The brave and determined women suffer at the hands of the Germans and takes everything they deal with without ever losing their courage and commitment to their country and family.
While THE WIDOWS OF CHAMPAGNE is focused on the lives and different personalities of these three very strong women and how each in their own way responds to the horrors of war, the question at the very heart of the book is – would I risk my life and when and most important, my child's life – to save my family legacy? Despite the often numbing effects of war and the constant threat of death, compassion and love underscore the characters' decisions and actions. Needless to say, the story brings a strong emotional response. So keep the tissues handy. The persecution of the Jews is such an injustice it makes your heart bleed to read of what they suffered at the hands of the Germans. Few books have driven home the absolute atrocities brought on by war and the individual impact on women and their lives. Men have always been noted for their bravery, but the women bore their own sacrifices, seldom given credit for.
THE WIDOWS OF CHAMPAGNE will stay with you for a long time after you finish reading it. I have no idea when I will be able to read another book, but right now I can't stop thinking about this one. There were several times I found myself desperately wanting to keep reading, to find out what would happen next, but I was afraid to turn the page, scared of the possible fates awaiting these characters. Renee Ryan has a magical way of telling dramatic stories about women, friendship and family. THE WIDOWS OF CHAMPAGNE will be sure to strike the reader's heart and compassion for these brave women willing to do anything in an effort to protect their own will be strong!
I received a complimentary copy of this book through Netgalley. Opinions expressed in this review are completely my own.
FROM GOODREADS:
For readers of Lilac Girls and The Lost Girls of Paris comes a captivating novel of resilience, as three generations of women battle to save their family's vineyard during WWII.
Champagne, 1939
Gabrielle Leblanc Dupree is taking her family's future into her hands. While she should be preparing for a lavish party to celebrate two centuries of champagne making, she secretly hides Chateau Fouché-Leblanc's most precious vintages behind a fake wall in the cellar in preparation for the looming war. But when she joins the resistance, the coveted champagne isn't the most dangerous secret her cellar must conceal…
A former Parisian socialite, Gabrielle's mother, Hélène, lost her husband to another war. Now her home has been requisitioned by the Germans, who pillage vineyards to satisfy the Third Reich's thirst for the finest champagne. There's even more at stake than Hélène dares admit. She has kept her heritage a secret…and no one is safe in Nazi-occupied France.
Josephine, the family matriarch, watches as her beloved vineyard faces its most difficult harvest yet. As her daughter-in-law and granddaughters contend with the enemies and unexpected allies in their midst, Josephine's deep faith leads to her own path of resistance.
Across years and continents, the Leblanc women will draw on their courage and wits, determined against all odds to preserve their lives, their freedom and their legacy…
About Renee Ryan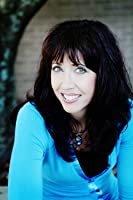 Renee Ryan grew up in a Florida beach town where she learned how to surf and skateboard very poorly. As a teenager, she gave up on both pursuits and began entertaining herself during countless hours of "laying-out" by reading all the classics.
After graduating college, with a degree in Economics and Religion, she explored various career opportunities at a Florida theme park and a modeling agency. She moved on to teach high school Economics, American Government and Latin while coaching award-winning cheerleading teams.
Purchase Links
Connect with Renee
Thanks for stopping by and have an amazing day!💜