I saw this on Goodreads and thought it was a fun thing to do!
My romance name would be SAVANNAH MOON and damn it, I really like it!!😁😁
What would your name be??
Sure, a rose by any other name might smell as sweet, but would it endear you to a romance author? We love romance novelists (and, oftentimes, their noms de plume), so we thought it might be a fun game to suggest what your romance author name could be!
To play along, match your name's initials to the chart below. You never know. Maybe this will inspire you to become the next Colleen Hoover. We're looking at you, Flauvia le Fay!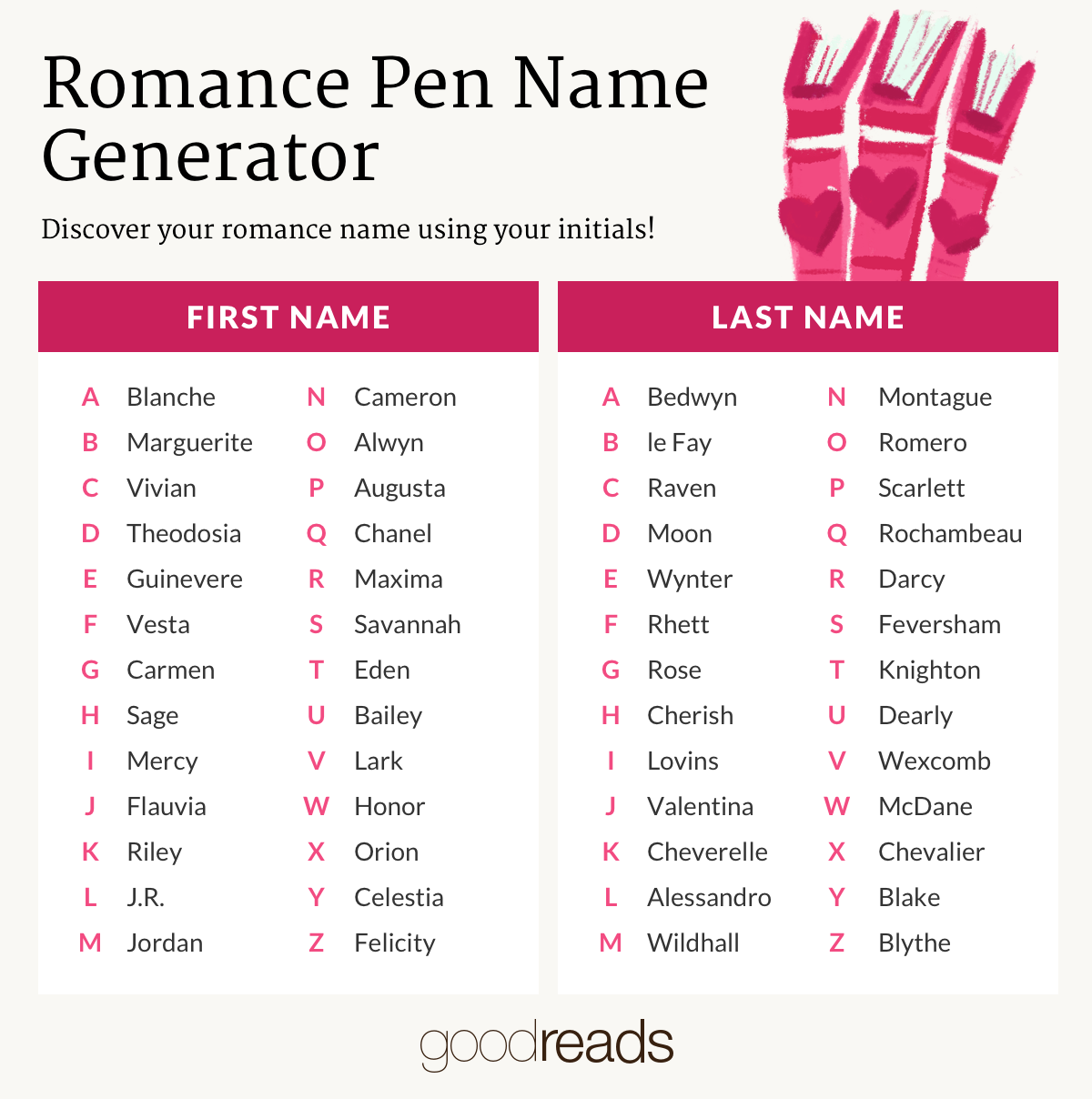 HAVE A GREAT DAY AND THANKS FOR READING!!